Frequently Asked Questions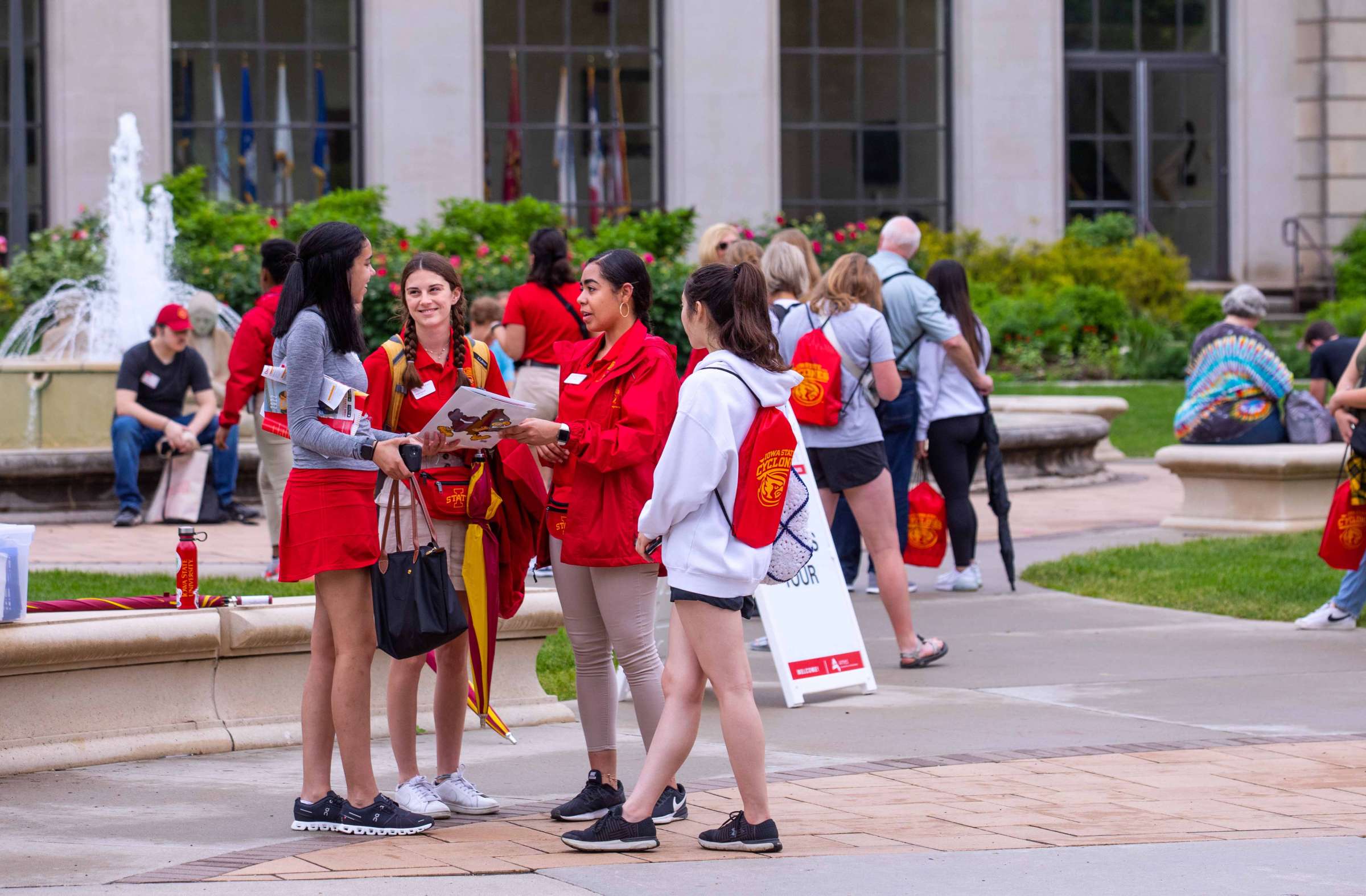 For fall 2022, you'll be able to complete orientation online. You will learn about Iowa State's campus, discover essential resources, and gain access to an academic advisor to register for your first semester of classes.
Yes, both first-year and transfer students must complete orientation before scheduling an academic advising appointment for course registration.
You will receive an email from New Student Programs with the link to complete your online orientation experience. You will also need to have your Net-ID handy for login. If you have enabled OKTA, you will log in with that feature.
You will be able to work at your own pace, and we recommend you set aside at least four hours to complete online orientation. You can spend as much or as little time as you need learning about the topics that will help you successfully transition to Iowa State University. 
You can work through the information at your own pace. However, we encourage you to dedicate an uninterrupted, appropriate amount of time so you can fully absorb the information and prepare for course registration. Come back at any time to revisit the data or review the checklist to get ready to transition to Iowa State.
You will not be able to register for classes.
Academic advisers are preparing to connect with you and looking forward to facilitating your personalized academic advising and course registration experience. Instructions for scheduling your virtual advising appointment are included in online orientation in the Academics and Course Registration section.
We recommend beginning online orientation as soon as it becomes available. Once you complete the required modules, you will be eligible to schedule your advising appointment.
Online orientation will be open through the first week of classes to assist students at any step of their journey.
You can pick up your ISUCard when you're on campus or during Destination Iowa State.
Check the ISUCard Office website for their hours.
This once-in-a-lifetime, team-based student-only event helps students navigate campus, connect with other new students, and have a lot of fun while preparing for the first day of class.
Destination Iowa State is an event exclusive to new students at Iowa State University just before the beginning of fall and spring semesters. 
Making connections to the people and places of your new Cyclone Home is an important part of your transition to Iowa State. Destination Iowa State is a once in a lifetime event gives students the chance to meet new people, connect with experienced students, have tons of fun, and explore campus.
Absolutely. We have a specific track for transfer students during Destination Iowa State developed based on feedback from transfer students
Questions?
Contact New Student Programs